Set Apart Ministries & Outreach
Pastor Ed Mathews, Program Sponsor

Do you feel like a balloon without an air?
Have you suffered a loss and the grief is unending?
Is your anger and bitterness pressing you like a heavy weight?
Are you questioning your purpose, or feeling like you just don't measure up?
---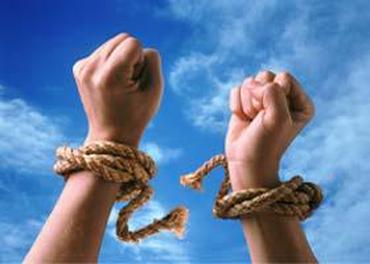 We feel imprisoned: our lives are tied up in knots. We've tried everything the world has to offer only to find ourselves bound tighter than before.

Set Apart Ministries is an outreach designed to help unravel the knots the devil, and our own choices, have bound us by. Through a study of the Word of God, and group discussions, we open up the truth, like a two-edged sword to cut away the ropes that bind us.

Experience the freedom God has for you as you apply His Word to those captive areas of your life that are consuming you. All of us have prisons of our own making; our private solitary confinement. Chains that bind us and inhibit us from becoming all that God has created us to be.

Come and join Set Apart every Friday night at 7:00 pm and let the truth of God's Word set you free!

Contact the church for further information


---